To add a photo to an existing moment you will need to first edit the moment.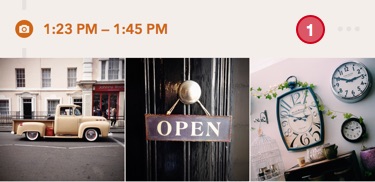 Tap the moment action icon (1) to be presented with the moment options and tap 'Edit'. Please note that moments from feeds cannot be edited.
Once in edit mode tap the camera icon and select the photo you wish to add and tap 'Done'. This photo will be added to the moment you're editing irrespective of the time the photo was taken.